Other Official Content
Sketches, assets and other official content by Andrew Hussie and the official Homestuck team. If you have something you want to share with the fandom, tell us in the Contact page.
---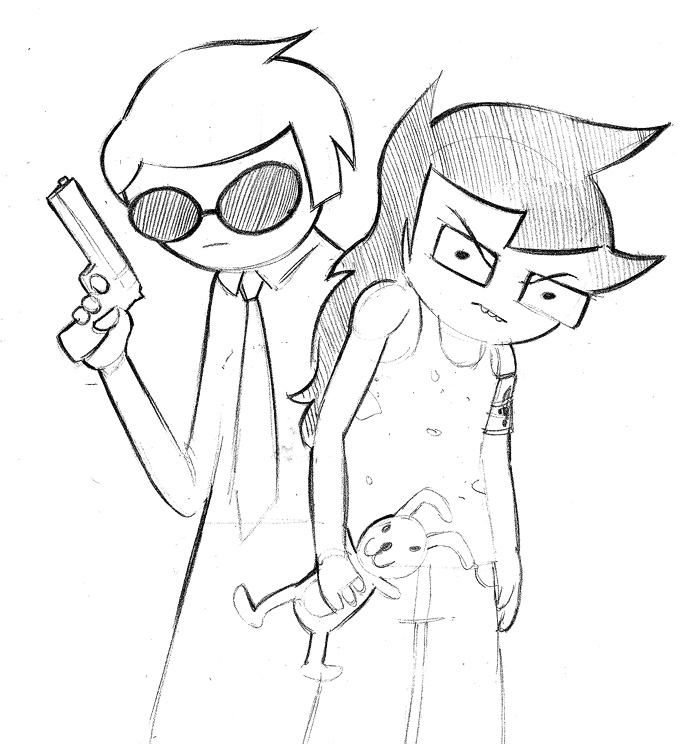 Andrew Hussie's Donation Sketches
A series of Homestuck sketches drawn by Andrew Hussie in exchange for donations to the Japan Tsunami relief fund in 2011.
View
---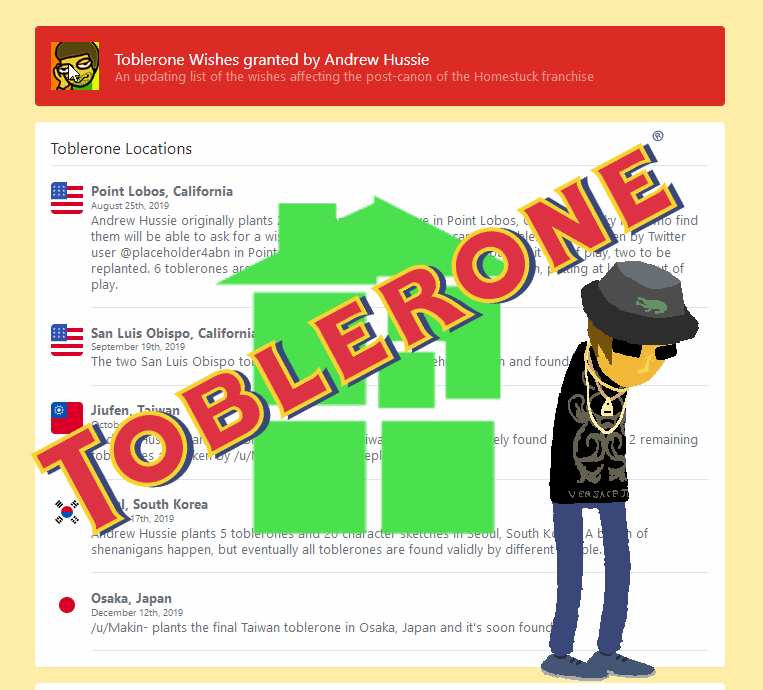 Andrew Hussie's Toblerone Wishes
An updating list of the wishes affecting the post-canon of the Homestuck franchise in Toblerone form.
View
---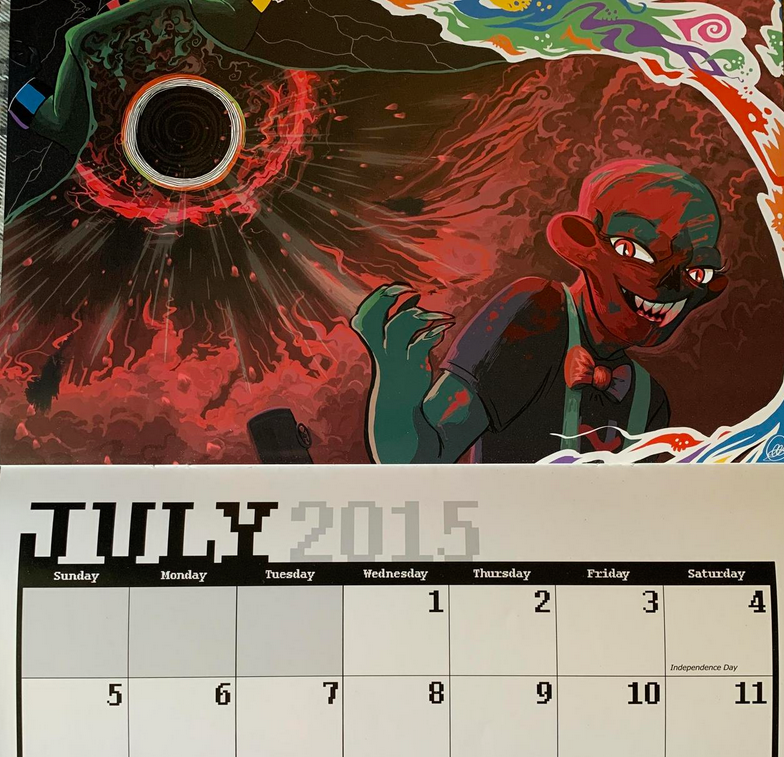 ---