Good lord! These updates. 
Yeah, we're totally going to see Davesprite soon. I WONDER WHERE! Maybe he also ends up in Li'l Cal. To give extra time power to Lord English. Or something.

It took me so long to figure out that Karkat meant a bell and wasn't referencing Dave's penis.

Eeeeee, more Rosemary! And Kanaya sounds a liiiiittle jealous!

Oh wow Vriska really did take over for Gamzee. That just makes this even weirder and more disturbing tbh. Gamzee was a little off his rocker but Vriska cut off her dead friends' heads while completely sane. 
And the fact that Vriska continues to do what we know needs to be done–at least in creating ARquius–and we don't know how she knows what to do, and at precisely the right times, is disturbing. Maybe she time travelled to the future and got the information that way but it seems a bit unlikely to me. 
…It just occurred to me that she's been keep Gamzee pretty close by. Maybe she's getting the info from him. 

PLEASE OH PLEASE OH PLEASE OH PLEASE
Just kidding, I know Feferi and Nepeta are pretty much gone except for cameos but they are two of my favorite characters and I want them back.

EEEEEEEEE more hints of Davekat! And apparently Karkat is the one who takes initiative in their relationship, if his leadership is involved in the snuggling. Which, y'know, is so damn cute. Putting their terrible taste in movies aside, that is.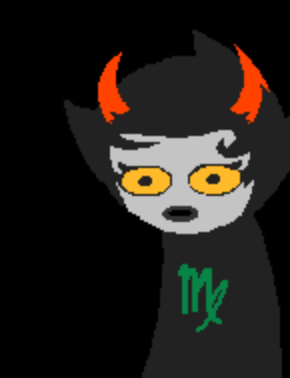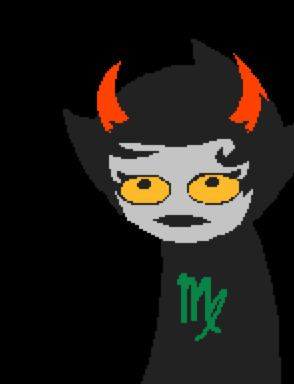 KANAYA YOUR FACE. IT IS THE CUTEST FACE.